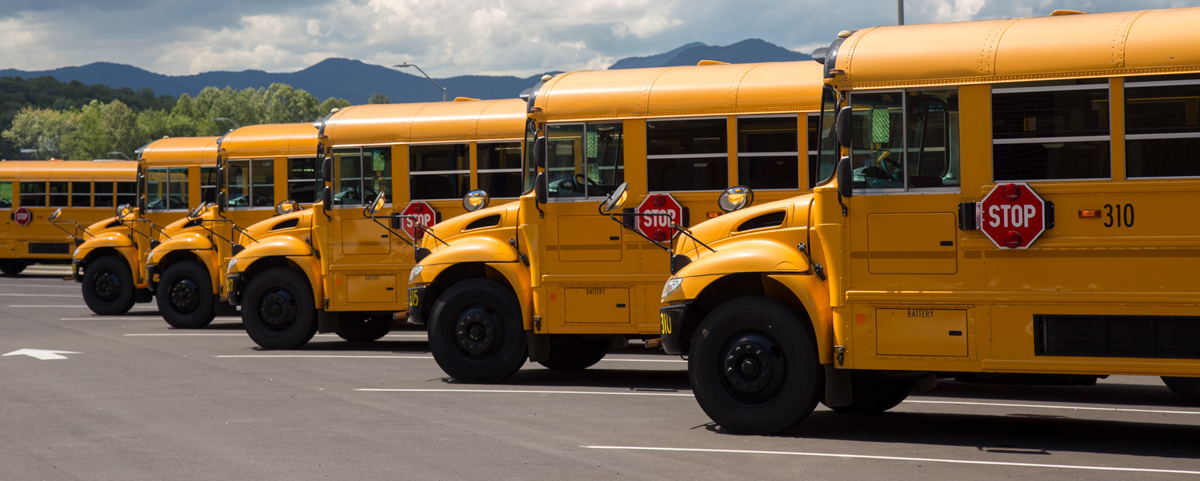 Welcome to the Transportation Department of Buncombe County Schools!
"Our school children are our most valuable resource; it is our goal to provide transportation that is safe, efficient, and supportive of the students," Jeremy Stowe, Director of Transportation.
Buncombe County School's Transportation Department provides daily bus service to over 13,000 students traveling 15,800 miles daily. Our current fleet consist of 262 yellow buses and an additional 45 white activity buses.
Our buses are routed using guidelines set by the State of North Carolina. New technology allows us to monitor our buses for many reasons; routing efficiency, excess idling, tracking down a late bus for a parent, and possible speeding infractions. The addition of stop arm cameras on our fleet aid in reporting stop arm violations and enables us to keep our students safe.
For more information about school buses and safety, please contact us at:
BCS Transportation Department
74 Washington Ave
Asheville, NC 28804
Main: (828) 232-4240
Fax: (828) 252-8637