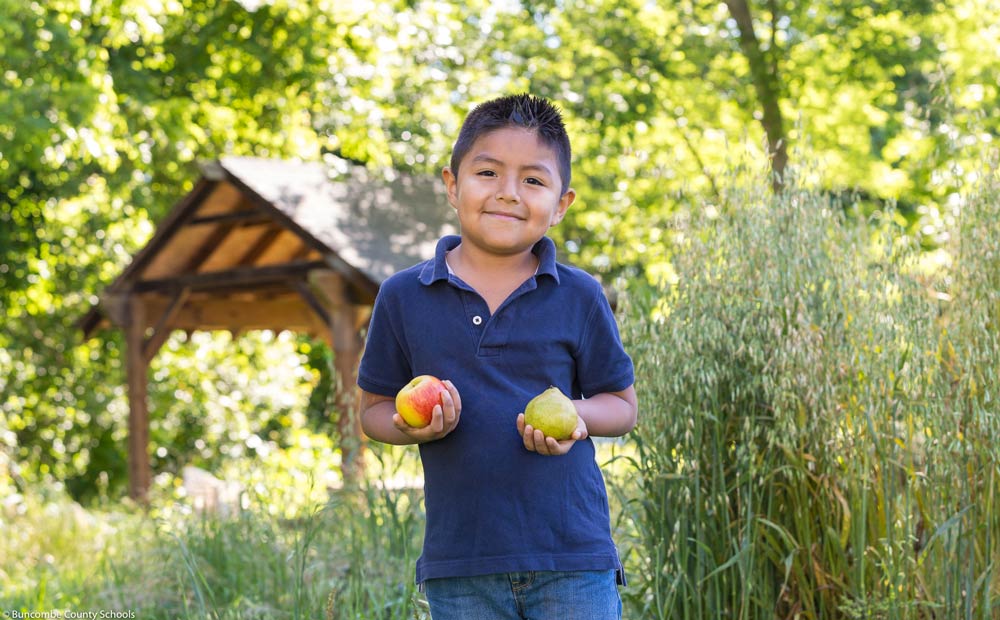 Thanks for learning about our award-winning Buncombe County Schools Nutrition (BCSN) efforts! Did you know that we're the largest food provider in Western North Carolina, and that we regularly team up with local farmers throughout the year to bring fresh options to our tables?
Promoting healthy, active kids is what we do, and our experienced staff are ready to answer your questions about nutritious and delicious school meals. Here are a few of the most common questions we receive.
Looking for more? Don't hesitate to reach out to your school's nutrition manager or follow us on Facebook!