CTE Highlights 2020 - 2021
Enka High School's (EHS) Future Farmers of America (FFA) chapter joined sponsors, teachers, and community members to celebrate the school's new barn during a ribbon-cutting ceremony on Wednesday, June 16. The new barn is designed specifically to house livestock species like cattle, sheep, goats, pigs and chickens, creating opportunities for EHS students to learn about the complexities and specific needs of the different animals. It will also provide opportunities for work-based learning experiences in several different fields – from organic farming to veterinary medicine, to agriculture sales. More than 20 community businesses, nonprofits, and family foundations contributed funds, know-how, labor, and materials to raise the new barn over a nine-month period.
The North Buncombe Middle School FCCLA and CTE classes have been busy changing the world during the pandemic! Students completed a service project for the Caiyalynn Burrell Crisis Center. Students worked hard to collect items the center needed and delivered 3 car loads of blankets, coats, socks and other items to the center. Special thanks to teacher/adviser, Sherry Peek for showing her students the importance of giving back to the community, even in a pandemic.
Horses aren't usually high on the college packing list, but two North Buncombe High graduates plan to bring theirs. Weaverville seniors Cole Gillespie and Clara Hale will represent the Blackhawks this fall as they accept generous rodeo scholarships to Howard College in Big Spring, Texas, and Erskine College in Due West, South Carolina, respectively. Gillespie's team will care for up to four of his horses, and Hale plans to bring one special horse with her — a Quarter Horse Gelding named Cody. The experienced animals will share in their success as the student-athletes join rodeo teams at the collegiate level.
Clyde A. Erwin High (CAEHS) senior Pace McConkey started a donation drive that has collected more than $1,000 worth of goods for local children. The Early Childhood Education II Honors student will provide play-based learning materials, toys, and clothing for kids of all ages. "I just want the children to feel loved and appreciated," he said. "I wanted to do something to reach as many families and kids as I possibly could."
Students in Health Science II obtain their CPR certification, to prepare them for future classes, college and careers! Like most things, COVID created challenges for getting students certified. Still, 38 health science students in Buncombe County received their CPR - BLS Provider Certification through American Heart Association or The American Red Cross.
This May, North Buncombe High School Senior, Clara Hale, was named the North Carolina High School Rodeo Association Queen. She went through several rounds of competition, including a written test, public speaking, horsemanship, and a personal interview. In July, as the NCHSRA Queen, Clara represented North Carolina at the Cinch National High School Rodeo Finals in Guthrie, Oklahoma.
Students in Brenda Luther 's Project Lead the Way classes at AC Reynolds Middle have had the opportunity to earn Tynker Coding certificates and awards. Students earned certificates for Hour of Code, Programming 300, and Project Completion. Congratulations to PorterBotelho, Diego Jesse Flores, Simon Thomason, Simon Hensley, and Ricardo Zuniga.
NBHS FFA racked up several proficiency awards this summer from NC FFA. Congratulations to Mr. Gillespie and Mr. Penland and the following students.
S. Hyatt- 2nd in Dairy Production Entrepreneurship

A. Stroupe- 2nd in Swine Production Entrepreneurship

C. Buckner- 3rd in Ag Mechanics and Design Fabrication

S. Candler- 3rd in Beef Production Entrepreneurship

L. Parris- 3rd in Equine Science Entrepreneurship

C. Gillespie- 4th in Goat Production

S. Reavis- 7th in Ag Sales Placement

C. Hale- 12th in Equine Science Placement
Additionally, 6 students received their state FFA Degree.
Enka High School's agriculture students were ecstatic when they learned their school won a $25,000 North Carolina Schools Go Outside (GO) Grant to build a new barn on campus. The project, scheduled for completion by the end of 2021, will replace an older storage structure with a fully functioning barn. This new barn will create work-based learning experiences in several different fields.
On Tuesday, September 1, ACRHS Ag Department welcomed 2 baby goats to the family. Mom is doing well after giving birth to 1 male and 1 female kid. Each kid weighs approximately 3 lbs. The goats recently returned to campus at the beginning of August. As you can see from the pictures, the mother and father did not practice adequate social distancing during the shut-down
Before our routines were altered because of COVID19, Erwin High FFA had just started the planning phase of a partnership through a grant to put into place raised garden beds at Leicester Elementary. Mrs. Rogers 4th grade class will be growing fruits, vegetables, and flowers for experiments and to study nutrition. Erwin FFA was (and will continue) working with her class to build the beds, plant and maintain the gardens for Leicester Elementary to use and enjoy in the future.
When schools shut down in March, BCS CTE staff helped make arrangements to ensure the animals owned by the Ag/FFA programs would be well cared for during time that we were away from the building. The goats at Owen High were well-loved and one even lived with assistant principal, Bebe Tartleton. By fall, it was clear that it was time to sell the goats and the goats were taken to auction. The funds raised will be used by Owen FFA for future projects, potentially more goats. This allowed students to learn about raising animals to sell at market.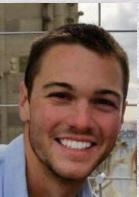 My name is Taylor Baldwin and I am proud to serve students across our school district. I began my career as a Technology Education Teacher at A.C. Reynolds High School, then I served as a Career Development Coordinator for the district. The past 2 years I served as the Career and Technical Education Director for Asheville City Schools. Throughout my journey, mentors have encouraged me and provided me tips and resources that I have used to help me be successful in my roles.

Technology, global competition, and the need for more highly skilled workers are the challenges facing the schools today. I welcome you into our school at any time, please come see what we have to offer.
Strategies to accomplish this:
Offer a dynamic 21st Century curriculum based on the 16 national career clusters that align with the business and industry sectors in our area allowing students learn both content knowledge and technical skills; earn industry certifications, and college credits.
Offer Work-based learning opportunities that connect the community to the curriculum and provide students the hands-on relevance.
Provide robust Career and Technical Student Organizations that allow students to experience leadership development, public speaking, critical thinking, teamwork and other workplace ready skills needed today.
Career and Technical Education is not the Vocational Education of yesteryear. It answers the call to today's rapidly changing workforce and collegiate experiences. It prepares students today for challenges tomorrow.
I AM CTE!!!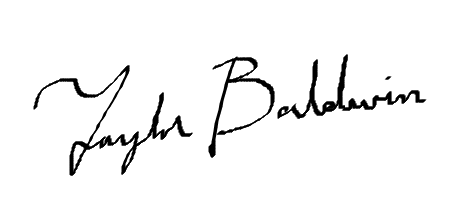 Taylor Baldwin
Director of Career-Technical Education
The mission of CTE in Buncombe County Schools is to prepare students to graduate career, college and life ready.